Don't Put Off Upgrading to IBM i Version 7.x Any Longer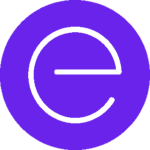 There are some things that are probably OK to put off for a little while—like changing the furnace filters or going in for your six-month dental checkup. But if you've been putting off upgrading from IBM i version 5.4 to the new version 7.x, you can't afford to do so any longer.
Come September, IBM will no longer offer extended support for IBM i v5.4. If you're still using v5.4 to run your operating system after this time and you have problems, you'll be on your own. And trust me: This is not a place where you want to be.
"Hoping" Isn't a Strategy
IBM has upgraded from v5.4 several times since it was first launched more than a decade ago. But some companies are still using v5.4 while relying on extended support from IBM to solve problems that arise.
This is often understandable when you consider that migrating to an IBM Power8 server in order to run the latest v7.x version of IBM i can represent a six-figure CapEx investment. However, continuing to use an unsupported version of IBM i is basically crossing your fingers and hoping for the best. This isn't a smart strategy with something as vital as the operating system that's running your critical applications.
A Managed, Scalable Solution
The good news is that Ensono offers a managed cloud solution that will enable you to upgrade to the latest IBM i v7.x at a fraction of the cost of migrating to a Power8 server. This makes even more sense if you don't need the additional CPW capacity of a new Power8 server.
With Ensono's Managed IBM i Cloud service, you will pay only for the processing power you need. For example, if you only need two of the eight processors in the IBM Power8 server, this is all you'll pay for. If your application needs change later and you need more processing power, the solution can easily be scaled up to add more resource capacity as you need it — or back down again if you need less processing power.
Benefits of Managed Services
There are a number of benefits to using Ensono's Managed IBM i Cloud service to accomplish an upgrade to the latest IBM i v7.x:
You will continue to receive IBM support at a fraction of the cost of buying an IBM Power8 server, which you may not even need from a CPW capacity standpoint.
Updated hardware platforms and i/OS features will improve your application performance.
You can buy as much processing power as you need and scale your power up or down to meet your changing needs.
By paying a monthly usage fee instead of making a large upfront hardware purchase, you'll move from a CapEx to an OpEx hardware model. This frees up CapEx dollars to be spent on other more useful new applications instead.
A support model where the OS and hardware are fully managed by Ensono that allows your IT team to focus on your business applications
Tremendous Added Value
Ensono will walk you through the process of migrating from IBM i v5.4 to our fully supported Managed IBM i service platform. Our expertise in system migration and IBM i platform management will result in tremendous added value for your business.
Don't miss the latest from Ensono
Keep up with Ensono
Innovation never stops, and we support you at every stage. From infrastructure-as-a-service advances to upcoming webinars, explore our news here.
Blog Post | October 27, 2023 | Best practices
Blog Post | October 27, 2023 | Inside Ensono
Blog Post | September 21, 2023 | Best practices
Start your digital transformation today.