Ensono's top 5 takeaways from AWS re:Invent 2019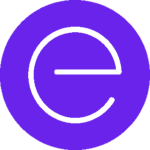 AWS re:Invent is an exciting time of year for us here at Ensono – bringing together a rich array of new tools and services` that clients can begin to take advantage of. 2019's re:Invent in Las Vegas was no exception, with the announcement of a whole host of new, powerful capabilities.
Listing a select sample of the top highlights is a real challenge, but we've managed to whittle them down to just five:
1. Outposts
As businesses continue to move to the cloud, a shift is occurring — the cloud is now coming to them. As Gartner defines it, "distributed cloud is the distribution of public cloud services to different physical locations, while the operation, governance, updates and evolution of the services are the responsibility of the originating public cloud provider." This model is likely to be attractive to organizations that have historically had problems with the physical location of cloud services.
Distributed cloud was typified at re:Invent with the announcement of the general availability of Outposts (and Local Zones), which spurred lots of buzz this year. For those not familiar, Outposts is a fully managed service that extends AWS infrastructure, AWS services, APIs, and tools to virtually any datacenter, co-location space, or on-premises facility for a truly consistent hybrid experience.
2. Amazon EKS on AWS Fargate
This announcement combines two existing toolsets – EKS (Amazon's fully managed Kubernetes service), and Fargate, a service announced in 2017 that helps organisations launch containerized apps without getting bogged down with the underlying infrastructure. In short, it's now possible to use EKS to run Kubernetes pods on AWS Fargate.
"With AWS Fargate, you pay only for the amount of vCPU and memory resources that your pod needs to run," Amazon explains in its blog. "This includes the resources the pod requests in addition to a small amount of memory needed to run Kubernetes components alongside the pod. Pods running on Fargate follow the existing pricing model."
In other words, over-provisioning will no longer be an issue because resources should be allocated exactly and automatically to run each pod.
3. End of support migration program
Many businesses find themselves in situations where they have critical legacy Windows Server applications that they're unable to move to newer supported versions of Windows Server. Since support for Windows Server 2008 and 2008 R2 has now ended, the problem is more acute than ever.
Fortunately, AWS now has a solution in the form of its End-of-Support Migration Program (EMP) for Windows. This is a system which enables apps to be decoupled from the OS, and will help businesses migrate their legacy applications running on outdated versions of Windows Server to newer, supported versions on AWS. One of the remarkable things about AWS's new program is that there's no need to go through any sort of refactoring.
4. Amazon Builders' library
Aimed at partners and customers, Builders Library is a kind of online educational resource centre. The library brings together knowledge from the company's senior technical leaders on how Amazon architects design, build, run, and scale the hardware and software systems that underpin Amazon's various businesses.
For young professionals and technology leaders alike, the free library provides a useful behind-the-scenes view of Amazon and AWS. Topics include software delivery, architecture, and operations.
5. Machine Learning Embark
Organisations are often desperate to use machine learning, but it can be difficult to know where to begin. For many leaders we speak to, it's not a case of "why" use machine learning; because of the specific mathematical knowledge and skill sets required, it's a case of "how."
At re:Invent, it was clear that this challenge is one AWS is keen to solve. Throughout the event, the company emphasised its commitment to making machine learning more accessible.
One example of this was its Machine Learning Embark program. This is designed to help organisations turn development teams into machine learning gurus, providing support with onboarding, training, and implementation to get companies on their feet. Much like Builders Library, Embark is based on Amazon's own experiences deploying machine learning internally, as well as with clients.
As noted in a recent AWS blog, "Embark contains guided lessons from AWS machine learning experts, a discovery workshop, hand-selected curriculum from the Machine Learning University, an AWS DeepRacer event, and co-development of a machine learning proof of concept at the culmination of the program."
—
Mike is a customer-focused leader in our cloud team, helping businesses to successfully adopt new technologies. Mike has been spreading the word of cloud since 2009, when he first began working with early-adopters of OpenStack and Rackspace's public cloud. He has since gained significant experience across Amazon Web Services and Microsoft Azure, acquiring numerous certifications in the process. Today Mike leads our AWS Transformation team, leveraging his extensive knowledge of cloud architecture and consulting, to help Ensono's clients through business transformation as they transition to the cloud.
Alban is a 26-year IT veteran who joined Ensono in 2012 after serving in a variety of different IT positions at other companies. These included Vice President of Systems Engineering, Manager of PMO, Infrastructure Architect, Project Manager, and Systems Developer. In his current role as a Solutions Architect, Alban translates customer requirements into cost-effective, high-performance technology solutions across mainframe, infrastructure and cloud platforms. In addition, he led Ensono's efforts in providing an array of solutions and services in the areas of cloud and virtualization, big data, and technology transformation. Alban is a problem solver at heart who is driven by the need to produce results — and he loves his job because it allows him to help solve problems and challenges his customers are facing on a daily basis.
Phil has over 20 years IT management experience including previously being IT manager for Canon's European Research Centre. Phil has headed up our AWS engineering and operations practice for 5 years having previously overseen our third line Unix, Windows, Oracle, and SAP teams . Phil has acted as our lead subject matter expert on AWS, developing in-house tooling and architecting our approach and standards for our AWS managed service and now oversees our global product engineering, deployment, and 4th line operations of our AWS service. Phil currently holds multiple AWS certifications including AWS Professional Architect and AWS Professional Devops.
Don't miss the latest from Ensono
Keep up with Ensono
Innovation never stops, and we support you at every stage. From infrastructure-as-a-service advances to upcoming webinars, explore our news here.
Blog Post | October 27, 2023 | Best practices
Blog Post | October 27, 2023 | Inside Ensono
Blog Post | September 21, 2023 | Best practices
Start your digital transformation today.