Staying on the Cutting Edge with SQL Server 2016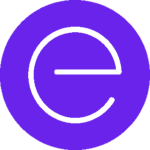 "May you live in interesting times."
This often-quoted statement is a popular one, but I prefer the variation "may you live in exciting times." As a data professional, there is no more exciting time than here and now! We are extremely excited about Microsoft's SQL Server 2016 release, which was made generally available on June 1st. This release is arguably the largest and most impactful release of SQL Server to date.
Why are we so excited?
Data continues to be generated, every minute of the day, at unprecedented levels, and data professionals continue to pioneer new, innovative methods to leverage that data. Microsoft renewed its commitment to enabling data professionals to remain on the cutting edge, with their release of SQL Server 2016.
Concerned about data security? – SQL Server 2016 introduces Row Level Security, Dynamic Data Masking, and Always Encrypted. Each of these features, particularly Always Encrypted, offer enhanced security for your mission critical, highly sensitive data.
Interested in Big Data? – SQL Server 2016 now ships with Polybase, which brings Hadoop integration and advanced analytics capabilities with support for the R programming language. Now you can run more advanced analytics against a combination of relational and unstructured big data, all in a single platform.
Worried about Uptime? – SQL Server 2016 has enhanced Always On Availability Group functionality and introduced tighter integration with Azure. Hybrid cloud solutions are now serious contenders. Send your database backups straight to Azure, to ensure your data is off-site yet available anywhere in case of catastrophe.
These are just a few highlights of the improvements that Microsoft is bringing to the table.
What Are We Doing With It?
As our R&D on SQL Server 2016 continues, the Ensono DBA Team will be sharing more blogs about it. We will bring you high-level information about new features and deep-dives focused on specific technical enhancements.
And we hope to get you as excited as we are about SQL Server 2016
Don't miss the latest from Ensono
Keep up with Ensono
Innovation never stops, and we support you at every stage. From infrastructure-as-a-service advances to upcoming webinars, explore our news here.
Blog Post | October 27, 2023 | Best practices
Blog Post | October 27, 2023 | Inside Ensono
Blog Post | September 21, 2023 | Best practices
Start your digital transformation today.