Staying Fit and Inspired in the IT World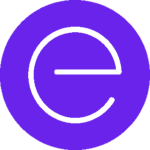 A high school and junior college wrestler, Senior Mainframe Systems Programmer, Charlie Jones, is no stranger to pushing himself mentally and physically. Now, instead of pinning opponents on the mat, he's spending hours traversing alpine and desert mountains alike.
Most recently, Charlie checked off a lifelong dream at the Grand Canyon while representing Ensono's Support Our Veterans team in our company-wide fitbit® Challenge.
"Hiking Rim to Rim has always been a bucket list thing," says Charlie.
The Rim to Rim hike is a popular one, but it's still considered extremely strenuous. That wasn't enough for him and his group. Charlie, his son, and his son's friends hiked rim to rim—to rim, also called R2R2R.
The group hiked down from South Kaibab to Phantom Ranch at the bottom of the canyon. That trail alone drops over 4,000 feet of elevation in seven miles. From there, they hiked up North Kaibab Trail, gaining back every bit of elevation and more. Fourteen miles and over 5,000 feet of elevation later, Charlie and company reached what might be considered their halfway point. The last leg of the trip brought the group back to Phantom Ranch, and up Bright Angel Trail.
All in all, Charlie hiked 44 miles, took 103,617 steps, and climbed the equivalent of 1,111 floors. As much hiking as Charlie does, he didn't wake up one morning and decide to brave life on the Rim. He trained vigorously in the weeks leading up to the excursion. South Mountain Park near his house provided a proper testing area. "I did ten hours the Saturday before," he says of his training hike. If that sounds like a big time commitment, the total duration of Charlie's triple rim trek was close to twenty hours. Don't worry, they brought food and water and Charlie was sure to mention that, "everyone made it back safe".
You don't have to climb a mountain to be healthy, but you have to do something. The largest hurdle is getting started.
Charlie's advice for motivation t is to start slow, you can always improve over time. In Charlie's case, an active youth turned into an active life. In addition to hiking hours on end, he referees high school and college wrestling, high school and college volleyball, officiates track, and he used to umpire high school, college, and semipro baseball. With three kids and fourteen grandkids, an energized life is the only possible choice.
That's the key in his eyes, he thinks being consistent is important. Giving yourself a challenge is important too. Charlie says, "If you're going to do 4,000 steps for a while, then make it six," and "If you can't do it one day, don't lose sleep over it. You can always make it up the next day".
After that, quitting is more difficult than a day hike with Charlie Jones.
Don't miss the latest from Ensono
Keep up with Ensono
Innovation never stops, and we support you at every stage. From infrastructure-as-a-service advances to upcoming webinars, explore our news here.
Blog Post | October 27, 2023 | Best practices
Blog Post | October 27, 2023 | Inside Ensono
Blog Post | September 21, 2023 | Best practices
Start your digital transformation today.