Solving Next-Gen Problems for Next-Gen Cloud Adopters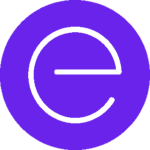 Ensono was recently featured on AWS's APN Blog as a part of their MSP Partner Spotlight series. The article, written by Brett Moss, SVP and General Manager of Hyperscale Cloud, is titled, "Solving Next-Gen Problems for Next-Gen Cloud Adopters." In it, he discusses the ways AWS's rapid growth and development has led to increased adoption among enterprises and mid-market companies, how their problems differ from previous generations of AWS users, and how Ensono's approach helps solve them.
Looking back, October 2008 is as good a time as any to designate as the beginning of the first generation of mass adoption of the cloud.
It was during that time that Amazon Web Services (AWS) removed the beta label from Amazon Elastic Compute Cloud (Amazon EC2) and officially provided a world of software developers with virtually unlimited storage and compute capacity, available on-demand and at low-cost. Those developers were off to the races—building more and more applications in the cloud, and taking advantage of the many features and services AWS began to add.
That first generation overcame the challenge of thinking of infrastructure as code. They learned to stop thinking of compute instances as precious snowflakes that required extensive recovery plans, and they started thinking of them as disposable resources that could—and should—be shut down at the first sign of trouble, and then automatically rebuilt.
The first generation of cloud adopters merged the practices of infrastructure automation and code deployment automation, so that the infrastructure running their apps was actually deployed by the frequent pushes coming from a code repository. They faced many challenges reckoning with the awesome power of AWS and pioneered cloud engineering in the process.
If we want to point to the zenith of the first generation of cloud adoption, we could do worse than July 2011, when Netflix announced it had developed a set of tools (the Simian Army) that randomly terminated production compute instances during working hours in order to make sure engineers designed their use of AWS for fault tolerance and rapid, automated recovery. There's nothing like taking off the training wheels to get the most out of auto scaling groups.
The Next Generation
The first generation of cloud adopters had a massive advantage over the mid-market and enterprise customers who came after them—their applications were born in the cloud. They did not have years, even decades, of legacy infrastructure running these new apps, so they were largely unencumbered to go "all-in" on AWS.
Today, a new generation of companies is navigating a journey to AWS, and those companies have a very different set of challenges to overcome.
Read the rest of the article on AWS's website.
Don't miss the latest from Ensono
Keep up with Ensono
Innovation never stops, and we support you at every stage. From infrastructure-as-a-service advances to upcoming webinars, explore our news here.
Blog Post | May 26, 2023 | Technology trends
Blog Post | May 26, 2023 | Best practices
Blog Post | May 26, 2023 | Technology trends
Start your digital transformation today.