SaaS, PaaS, IaaS, And Now–ITaaS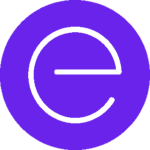 Since 1999, Salesforce has hooked everyone on SaaS: software as a service that`s already installed, hosted, maintained, updated, backed-up, and on-demand from any device. One of the largest American cloud computing companies, Salesforce, currently has a market capitalization of $40 billion.
In 2006, a company in London started providing a hosted computing PLATFORM (PaaS) for developers. Code named Zimki, it eliminated the need to set up infrastructure and operations, servers, configuration, security, and backups. They called their ready to-go, off-site servers `pre-shaved yaks.`
Then came IaaS (infrastructure as a service), which gives companies access to a pool of hardware resources pulled from a multitude of servers and networks distributed across numerous data centers. With IaaS, companies can tap virtualized components to build their own IT platforms.
The impact on IT
Business customers have become accustomed to getting the latest and greatest software, tools, and capacity on demand. Widespread adoption of SaaS, IaaS, and other cloud-based services has enabled employees at companies to go around the IT department, and view IT as an archaic bottleneck. It's no longer the only solution. In order to compete and stay relevant to their users, in-house data centers must change. Many are moving toward a new model: IT as a Service (ITaaS).
The latest buzzword: ITaaS
Unlike other XaaS innovations, ITaaS is a business and operating model—not a delivery platform. Now, IT has started to transform its mission, from reactive to proactive. Many IT divisions have begun to sell and market their own version of a self-service, one-face-of-IT user portal. This new IT model offers a catalog of solutions for collaborating and communicating, computing, hosting, connecting, using professional services, improving business capabilities, and service support.
Under the ITaaS model, data center personnel market cloud-based capabilities, create new services, become relevant, and even popular in the company. IT wins hearts and minds! They gather user input on the services they should offer. They gain insight and feedback on how to improve the user experience. And they employ a chargeback strategy to business units for IT service consumption.
Roadmap for starting up ITaaS
The IT Department can no longer be structured as independent, organization-support units. To compete with outside hardware and software cloud providers and service centers, IT must consolidate.
To pull off this new way of doing business, IT must think like a new business—one in a very competitive marketplace who has to beat out the competition. What do new businesses have to do? That's right: write a Business Plan.
A business plan defines management and organizational structure, lays down lines of responsibility, and defines what the business will focus on during the first year and the next five years. It must have as a strategy opening up to employee input, even partnering with employees to make sure IT provides what its customers want. This means much more communication with business units, soliciting ideas, getting feedback. Like any new business, ITaaS will have to do follow-up calls, ensure on-time, scheduled delivery, and high availability.
To compete, IT will have to offer a full palette of services and make it easy to partake of them. That's where the Service Catalog comes in.
The Service Catalog
The number of different things IT departments in enterprise corporations do numbers in the thousands. Various professional organizations continuously update an Information Technology Infrastructure Library (ITIL), which catalogs all services IT provides. It takes up 30 different volumes.
In 2007, ITIL consolidated all of these publications into 26 processes that fit into five volumes:
Service Strategy
Service Design
Service Transition
Service Operation
Continual Service Improvement
As you can imagine, building a mechanism to allow for self-service across the entire envelope of services offered is most likely not realistic. However, developing a strategy to allow for self-service across core service offerings and other services identified to be beneficial based off a defined metric is indeed realistic.
Why ITaaS is catching on
IT departments transforming themselves into the ITaaS model can depend on managed service providers such as Ensono to develop a design that integrates their desired service offerings into a secure, enterprise ready service catalog that can be accessed by any internet accessible device, anytime. This approach allows an IT organization to demonstrate and maintain value to the organization. This is an important concept every CIO should understand when considering the availability of cloud-based services. In fact, it is estimated that, by 2020, 55% of all CIOs will source all of their critical apps in the cloud. The need to demonstrate value to the organization could not be more critical when considering statistics such as these.
Other advantages of ITaaS
Outsourced ITaaS offers the following advantages over building your own Frankenstein data center.
Predictable costs
Using ITaaS, IT only pays for what its business users need. The Department can predict from month to month what they will buy. They can charge business units for their expenses and not impact their budget.
Better focus
IT no longer has to take care of day-to-day IT tasks and problems. Now, they can strictly deliver services that help business units achieve their strategies.
Self service
Business users no longer have to wait for IT to develop what they need. They just look at the catalog of services IT has vetted and approved, and choose a cloud solution right for their project.
Scalability
If a data center selects an outsourcing vendor who keeps at the forefront of technology trends and takes on the burden of technology obsolescence, the Department never again has to adjust to increased or decreased demand, capacity, or capability.
Avoid these missteps
The hallmark of IT is legacy systems, and probably 20 years of decision making around those systems: legacy IT processes, business processes, funding models, skill sets, roles, and organizational models. This presents a daunting remodel.
You can't boil the ocean, so a CIO should start with a small pocket where he or she can do things the new way vs. the old way. Better to pick an area with non-critical use cases, like development and test. First, prove that the ITaaS model can work–for both IT and the people who will ultimately consume it.
As users become accustomed to consuming services through an ITaaS catalog, the idea will gain traction and more and more services will be pushed to a catalog based solution.
Don't miss the latest from Ensono
Keep up with Ensono
Innovation never stops, and we support you at every stage. From infrastructure-as-a-service advances to upcoming webinars, explore our news here.
Blog Post | September 21, 2023 | Best practices
Blog Post | September 21, 2023 | Best practices
Blog Post | July 10, 2023 | Inside Ensono
Start your digital transformation today.