Promoting Women in Tech this International Women's Day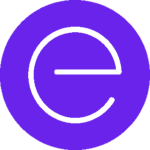 It's that time of year again where we celebrate women's achievements in the workplace. I am proud to work for a company that is committed to becoming a destination employer for women in tech.
Key members of our senior management team are women who are exceptional in their roles. They demonstrate how to work hard and play hard while staying true to themselves.
This International Women's Day we reflect on women in the Information Technology industry. Ensono CEO, Jeff VonDeylen, highlighted the two following statistics in his blog post:
So how can we all look to resolving this lack of female representation in the tech world?
Perspectives from Ensono
To enable great companies like ours to thrive we need smart, driven and successful women to have the confidence and self-belief to pursue careers in the tech industry. To all young women reading this, who have an interest in math, science, technology, computing and coding, you have the power to be anything you want to be. It may not always be easy but take a leap of faith. The industry will not let you down!
In the words of our Software Developer, Margaret Orton: Don't let the stereotype of a developer, as someone unsociable and introverted, put you off.
As Jody Wharton, Account Director explains, "It's important to be bold, be confident and be true to yourself – particularly this latter statement, don't ever feel you need to 'act like a man', be proud to be a woman, we are equally as powerful."
My colleague Sean Roberts, General Manager, shared his perspective as not only a tech leader, but also a father and mentor:
"Overcoming the under representation of females in our sector is complex matter, but if each of us can make a conscious effort to take our little girls to all the same things (e.g the Science museum) as we would our boys, and we avoid gender bias (dolls versus trucks) it might just go a small way to solving the problem in the next generation. Humanity is sleep walking into one of the biggest technological disruption faced since the industrial revolution driven by the rapid acceleration into AI and robotics. If we don't have women involved in this next paradigm, I fear the outcome may not be very good for all of us all!"
Let's get resetting the scales of balance and start achieving gender parity.
Don't miss the latest from Ensono
Keep up with Ensono
Innovation never stops, and we support you at every stage. From infrastructure-as-a-service advances to upcoming webinars, explore our news here.
Blog Post | September 21, 2023 | Best practices
Blog Post | September 21, 2023 | Best practices
Blog Post | July 10, 2023 | Inside Ensono
Start your digital transformation today.