Painting the IT World Purple in 2018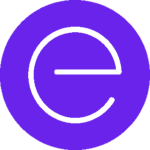 According to the experts at Pantone, Ultra Violet was named the color of 2018.
Purple is a mixture of two shades that are completely opposite, yet when combined, they create something entirely new. As the color that communicates originality, ingenuity and visionary thinking, purple inherently defines us as an organization.
At Ensono, we feel a strong connection to purple, not only because our brand touts a similar purple, but because it is the most complex of all colors.
Our "purple" purpose
As we prepare for this next year, we reflect on our purpose: To be a relentless ally, disrupting the status quo and unleashing our clients to do great things. Organizations such as yours want unprecedented solutions and we're here to collaborate and make something new, similar to the connection that red and blue find in purple. It is our mission to exhibit honesty, reliability, collaboration, curiosity and passion across every endeavor.
"From exploring new technologies and the greater galaxy, to artistic expression and spiritual reflection," says Leatrice Eiseman, executive director, Pantone Color Institute, "intuitive Ultra Violet lights the way to what is yet to come."
As your company goes through digital transformation, thinking out of the box is critical. We've managed hundreds of complex migrations, in addition to custom-designed solutions to address a wide range of challenges that companies face today. In order to deliver complete hybrid IT solutions customized to each client's journey, we need to find unexpected connections and come up with unprecedented solutions to drive their companies through their transformations.
Finding strength and creativity in dreams
Eiseman continues, "we are living in a time that requires inventiveness and imagination. It is this kind of creative inspiration that is indigenous to PANTONE 18-3838 Ultra Violet … that takes our awareness and potential to a higher level."
Given the name "Ensono" originates from the Zen concept of enso, meaning "strength and creativity," and the Italian expression "in sogno" which means "in dreams," we feel a strong connection to this bright, visionary shade of purple.
These concepts lay our foundation, as we aim to spark creativity in order to explore the new technologies that will light the way to what is yet to come.
Don't miss the latest from Ensono
Keep up with Ensono
Innovation never stops, and we support you at every stage. From infrastructure-as-a-service advances to upcoming webinars, explore our news here.
Blog Post | June 2, 2023 | Technology trends
Blog Post | May 29, 2023 | Technology trends
Blog Post | May 26, 2023 | Technology trends
Start your digital transformation today.