Prepare for Takeoff | Onboarding the Mainframe's Next Generation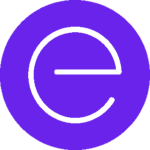 We cannot escape the fact that mainframe veterans are preparing to retire. Soon, they will be riding into the sunset, leaving the mainframe's legacy to the younger generations.
The looming question remains: who will train, and retain, the younger mainframe workforce? How will the younger generation learn about today's mainframes, while also preparing for what is to come?
The time is now to develop a mainframe onboarding program to train college interns and seasoned hires on mainframe best practices for your organization. A successful program must properly rotate learning opportunities for mainframe responsibilities and allow the new workforce to train at their own pace.
Fasten your seatbelt
A detailed onboarding guide must steer the trainees through the program in a way that allows junior-level interns to quickly gain hands-on mainframe experience, while seasoned hires can skip topics they already know and focus on your organization's standard practices.
Similar to how flight simulators train pilots, there are benefits to having dedicated, hands-on training sessions (also known as labs) for mainframe new hires. The apprentices wrap up the program with technical assignments that are appropriate for their experience level and allow them to be more productive.
The two-phase approach
To avoid interns and other trainees from becoming overwhelmed, administrative checks and balances must be built into the program to ensure they are grasping their training. Aside from common demos and presentations, those being trained must have the ability to work and experiment at their own pace.
The mainframe onboarding program is best structured into two major phases:
Phase I. The first phase should be developed for interns and others with less experience, covered over the first nine weeks of their training. In this phase, they can learn about basic mainframe constructs such as TSO, ISPF, z/OS and JCL. We have found that Phase I is most successful with the inclusion of courses, thrice-weekly WebEx demos and individual hands-on training.
Approximately one week into JCL training, trainees should be provided with access to a mainframe lab so they can experiment in real-time to reinforce what they learn through the online courses and begin a series of hands-on exercises.
Phase II. The second phase covers the remaining nine weeks. This phase is more technically advanced and geared towards seasoned hires and interns who have completed Phase I. They can learn about mainframe tools and core processes used by teams, including TSMF, which streamlines the process of downloading, registering and installing vendor software, and multiple support processes covering disaster recovery oversight, storage management, software and authcode support.
Prepare for landing
An onboarding program is a living process that must be updated periodically to maintain pace with an evolving industry. Responses from our past participants has been favorable, and through their feedback, the program has evolved into a tool that is helping to fuel the increasing need for mainframe expertise during a time when the industry's senior talent is diminishing.
We cannot secure the mainframe's future without taking well-planned actions to train the next generation of its stewards today.
If you are curious about open mainframe positions, feel free to visit our careers page.
Don't miss the latest from Ensono
Keep up with Ensono
Innovation never stops, and we support you at every stage. From infrastructure-as-a-service advances to upcoming webinars, explore our news here.
Blog Post | June 2, 2023 | Technology trends
Blog Post | May 29, 2023 | Technology trends
Blog Post | May 26, 2023 | Technology trends
Start your digital transformation today.