Modernizing With Managed Infrastructure: 3 Services to Transform IT Environments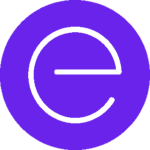 Key Takeaways:
Distributed IT infrastructure complicates network management and security tasks for IT teams.
More CIOs are embracing flexible outsourced infrastructure solutions to power transformation.
IT infrastructure management includes data center, disaster recovery and security services. This service range empowers IT teams to address their most pressing management and security challenges while shifting focus toward transformation.
Ensono's managed infrastructure services provide infrastructure support backed by decades of experience and deep industry expertise.
Static server room infrastructure will soon be an IT relic. Digitization has accelerated innovation in enterprise infrastructure, leading to the distribution of assets and applications across the IT ecosystem. While modern IT infrastructure powers business growth, it also creates layers of data center and cloud environments many teams struggle to maintain.
To navigate rapid infrastructure transformation, CIOs and IT leaders are quickly embracing outsourced management. In fact, the global managed infrastructure market is expected to grow to $143.23 billion by 2026 — a CAGR of 9.95%.
Infrastructure management services work with internal IT teams to review, design and change systems, enabling IT departments to simplify and consolidate management while maintaining security across hybrid systems. An investment in outsourced management relieves your internal team's responsibility for infrastructure upkeep and threat prevention — empowering you to focus on transformation opportunities.
Because IT environments occupy different levels of modernization, infrastructure management involves an array of services — including data center, disaster recovery and security solutions. Multiple management levels provide pricing flexibility and enable you to set infrastructure priorities. As a result, you can create a plan that reflects your long- and short-term goals.
Infrastructure management services support your team as you lift systems and keep your business agile and competitive. But to take full advantage of managed infrastructure, it's important to select a proven provider that can deliver the right service level.
Modernize and Optimize Data Center Operations
Data center migration to on-premise, colocation, cloud or edge infrastructure is accelerating in enterprises across industries. The pace of digitization often leaves IT teams behind technology initiatives, increases TCO and makes infrastructure upkeep a challenge. But without transformation, you risk an inefficient current state that holds your business back.
IT infrastructure management simplifies day-to-day data center management and reduces your operational TCO. With less responsibility for infrastructure upkeep, your team can spend more time innovating and migrating priority systems. A managed infrastructure service provider enables:
Standardized management
Upgraded database performance
Optimized network services
Hardware elimination
Flexible management and payment options
Managed infrastructure services also include four service options — network, server, storage and infrastructure — to accommodate your most pressing operational needs. Outsourced data center experts give your team a boost as they pursue transformation — so you can future-proof your IT environment while improving TCO and efficiency.
Protect Assets With Disaster Recovery
Unanticipated events like cyberattacks, natural disasters and hardware failures threaten infrastructure stability and disrupt operations. Hybrid IT ecosystems create complexity that compounds emerging threats, making it difficult for IT teams to ensure every asset is backed up. This means existing disaster recovery plans may not protect key enterprise functions.
BCDR professionals and infrastructure engineers provide scalable solutions to minimize network disruption during catastrophes. Expert infrastructure management services like Ensono provide continuous care to monitor and assess ongoing threats with:
Documentation and maintenance: IaaS providers create detailed upkeep and recovery plans, so your business-critical applications are closely monitored.
Highly automated fail-over: Disaster recovery experts create fail-overs for your network to a second site — mitigating downtime and guaranteeing backups.
Initial and ongoing recovery testing: Prevent critical systems from slipping through the cracks with a management service that provides continuous recovery assessments.
With an outsourced team dedicated to your disaster recovery, you protect your infrastructure without losing focus on your transformation strategies.
Guard Infrastructure Against Growing Cyber Threats
Security threats have surged as more businesses embrace modernization. But many organizations aren't taking steps to prevent costly attacks. Nearly 80% of senior IT and IT security leaders lack confidence in enterprise protection against cyberthreats. Why? Distributed IT environments complicate monitoring cyberattacks across physical and cloud infrastructure.
IT infrastructure security services provide the tools and expertise you need for consistent, cross-platform threat prevention. With mature security strategies, governance, processes and tools, providers like Ensono monitor and manage security across your cloud, hybrid infrastructure or applications.
Security services should be designed to meet your exact needs across your entire IT footprint. Whether you require security advisory and consulting services, or active cloud-based attack prevention, outsourced management provides flexible tools to protect your IT infrastructure. With IT infrastructure management, your team gains confidence in threat prevention and can shift focus toward change.
Ensono: Your Managed Infrastructure Provider
Your IT infrastructure supports your entire organization. It's critical to ensure you have the resources you need to protect and optimize it. Ensono's IT infrastructure management simplifies environment management, empowers transformation and decreases disruptions — so your IT infrastructure supports daily business operations and powers innovation.
Our range of infrastructure management services are backed by deep industry relationships and a 50-year history of managing highly regulated workloads. Whether your team needs data center management, disaster recovery, security monitoring or other services, Ensono's award-winning services deliver hybrid infrastructure solutions and effective security governance.
We provide the tools and expertise you need to not just keep up with rapid modernization, but take advantage of new technologies and complex transformation initiatives.
Looking for expert strategy to inform your infrastructure operations? Contact Ensono to learn more about our managed infrastructure services.
Don't miss the latest from Ensono
Keep up with Ensono
Innovation never stops, and we support you at every stage. From infrastructure-as-a-service advances to upcoming webinars, explore our news here.
Blog Post | June 2, 2023 | Technology trends
Blog Post | May 29, 2023 | Technology trends
Blog Post | May 26, 2023 | Technology trends
Start your digital transformation today.