Mainframe Academy – Where skills meet Demands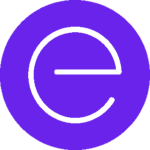 Mainframes are still a core part of many businesses. It's been reported that mainframes handle 30 billion business transactions each day, hold 80 percent of the world's business data and handle 90 percent of all credit card transactions.
It's no secret that one of the biggest challenges for firms running mainframe legacy systems is a skills shortage in the workplace. It's not just about recruiting fresh talent; it requires a strong in-house learning culture where Millennial Mainframers can grow their skills and thrive.
But investment in training can be a worry at board level. We've all heard that apocryphal quote from a conversation between a CFO and CEO that goes something like this:
CFO: What happens if we train them and they leave?
CEO: What happens if we don't and they stay?
There is no doubt that having a strong Mainframe Academy can provide a positive differentiator for companies running legacy systems and are well worth the investment.
In that light, here are few key points that I believe should be the core functions of a successful Mainframe Academy.
 
Investing in a strong Learning Management System (e.g. Ensono University): It's important to have a strong learning management system for employees to develop their skills. It can serve as a catalog to meet the training expectations of the organization, and employees will benefit personally as they feel empowered and motivated as their careers and skill-sets measurably develop.
 
Cross skilling: As the saying goes, 'none of us are as smart as all of us'. Organizations should create cross skilling platforms so that employees are able to share their knowledge and experience. This not only promotes collaboration within teams but also helps create a strong learning culture.
 
Gamification: Adding game mechanics to learning can add a lot of value, as the science in this article suggests. Awarding badges and points at various levels of learning adds an additional driving force for associates to learn and stay engaged. Not only that, the accumulation of badges and points can become another factor positively influencing an individual's promotion in the organization.
 
Mentor Enabled: Having a good mentor is one of the best ways to develop new skills.  As Mainframers, most of what we need to learn is out there but it's great to get some help in finding the right information at the right time.  A good mentor will help you connect the dots so that you drive real value out of the immense amount  information available on the web.
 
Skills and Knowledge Repository: Having clear metrics and thorough documentation helps us measure our progress on a frequent basis. Knowledge repositories like run books and SMTD maintained by your Mainframe Academy will help associates to switch their job roles easily and seamlessly. An effective skill repository should provide a single view of all associates' skill sets in order to help improve them.
 
Leverage Online Platforms: There are several platforms on the web, as well as mobile apps, that are well worth using to further enhance learning. These open source online courses and content should complement the existing resources within your own organization. Here is just one example.
 
As Mainframes continue to evolve with each passing year, it becomes the job of the Mainframe Academy to investigate the current skills sets of each associate and help them evolve in tandem with changing business needs. It's also a great way to help enhance associates' careers, keeping them motivated and engaged, which in my book is a win-win.
Don't miss the latest from Ensono
Keep up with Ensono
Innovation never stops, and we support you at every stage. From infrastructure-as-a-service advances to upcoming webinars, explore our news here.
Blog Post | October 27, 2023 | Best practices
Blog Post | October 27, 2023 | Inside Ensono
Blog Post | September 21, 2023 | Best practices
Start your digital transformation today.