Is hybrid cloud the right strategy for you?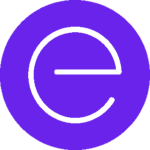 2019 has been touted as 'the year of hybrid cloud'. Defined as an IT architecture that integrates elements of both the public cloud and on-premise data centers, it's often seen as offering the best of both worlds, providing the scalability and innovation of the public cloud along with the security and control associated with on-premise.
While some of these benefits are genuine, others are already proving to be more fiction than fact. So, is hybrid cloud all it's cracked up to be?
How and why businesses arrive at hybrid cloud
Businesses frequently arrive at a hybrid cloud state by default – on the journey to public cloud – rather than through a conscious choice to maintain this end state.
An organisation's speed to the cloud is always contingent on the state of the application portfolio. Young businesses with straightforward infrastructure can often get away with a painless move to public cloud in a short time frame, negating the need for hybrid. But for most large enterprise organisations that are spread internationally – moving everything straight to public cloud is almost never a feasible option.
It's all about the apps
The most successful cloud journeys are those that address the application portfolio rather than a straightforward lift and shift. Through this process, businesses categorize applications that need to stay on premises for either technical, commercial, lifecycle or contractual reasons. If you have any of these requirements, then you'll need a hybrid cloud, at least in the short term.
The reality is, most large enterprises often have dozens of applications that deliver duplicate capabilities to the business. This has come about through a combination of distributed IT decision making and mergers and acquisitions. The best businesses use the migration to the cloud as an opportunity to rationalise the application portfolio. During this process, they need somewhere to park the applications until they're lifecycled to the next version.
Lifecycle is the interesting conundrum; where an application or group of applications are set to be replaced by a new cloud-native service, be it SaaS or PaaS. The business needs to decide if the benefits of moving it to the cloud in its current form outweigh the costs/investment that could be apportioned elsewhere.
The net result of above being, you're in a hybrid state.
Analysing hybrid cloud
In other words, for most businesses, hybrid cloud isn't a final state; it's about seeing organisations through a transition period of three, five, or maybe even ten years. It's a sort of holding pen for workloads not ready to be moved to the public cloud or those that will wither and die on the vine before being replaced by a new cloud-native solution.
The end goal will be public cloud, it's just a matter of when. If you flip your perspective to that of a commercial software business, these businesses are trying to build recurring revenue models. Running their software as a SaaS solution enables this model, but also overcomes many of the challenges involved in managing remotely installed software. So logically, the vast majority of business applications will move to cloud-native over time. The knock-on implication being that hybrid is an interim state.
Hybrid is the combination of two different things, and so, almost by definition, requires different tools, different skills and different processes. IT teams will be burdened with this requirement and have to juggle supporting many different types of things, subtracting focus from innovation.
Public cloud tools to bridge the gap
AWS Outposts, VMWare on AWS and Azure Stack – private cloud platforms that bring native AWS and Azure services to data centers and on-premise facilities – are both interesting recent examples of developments in the area, and have made operating in a hybrid cloud state more palatable. This is a recognition by the major providers that hybrid is here for at least the midterm and they've tried to overcome some of the challenges above by providing native 'black box' solutions for hybrid.
Azure Stack is particularly useful in situations where businesses what to run in disconnected environments, such as in low bandwidth scenarios. VMWare on AWS, on the other hand, is a great investment for organisations with exposure to VMware, or for those who are ultimately looking to extend VMware into the public cloud.
Final thoughts
Hybrid cloud encumbers your business to manage multiple execution venues. The reality is for most organisations, this is a necessary posture for the foreseeable future.
If businesses really want to address their legacy problems in the most efficient way possible, then they need to think carefully about not just the end goal, but the transition. It's a matter of gradual and selective altering of the existing environment. Begin your journey to public cloud, but do it on your own time and in a way that suits you and look at options for optimising your hybrid environment.
Don't miss the latest from Ensono
Keep up with Ensono
Innovation never stops, and we support you at every stage. From infrastructure-as-a-service advances to upcoming webinars, explore our news here.
Blog Post | June 2, 2023 | Technology trends
Blog Post | May 29, 2023 | Technology trends
Blog Post | May 26, 2023 | Technology trends
Start your digital transformation today.