How to Defeat Your Hybrid Cloud Security Challenges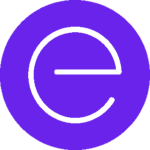 In a recent feature article for Enterprise Tech, I shared some thoughts about overcoming security challenges in the hybrid cloud.
The International Data Corporation (IDC) predicts that 80 percent of organizations will be committed to hybrid cloud architectures by next year. However, many smaller businesses are concerned about cloud security management — especially since simple mistakes and gaps in security knowledge can lead to serious security issues.
Hybrid cloud architectures offer a wealth of opportunities to embrace rapid scalability and greater LOB independence. Unchecked, however, that independence can also become a liability, creating a network of unmanaged and unsecured platforms that place sensitive data at risk.
To meet these challenges, organizations must identify gaps in their current IT processes and harness the right mix of internal IT expertise and governance to bridge them. This is in contrast to making point-specific decisions to simply "move it to the cloud." Creating these processes early on also presents scalability benefits for organizations.
Click this link to read the full article.
Don't miss the latest from Ensono
Keep up with Ensono
Innovation never stops, and we support you at every stage. From infrastructure-as-a-service advances to upcoming webinars, explore our news here.
Blog Post | September 21, 2023 | Best practices
Blog Post | September 21, 2023 | Best practices
Blog Post | July 10, 2023 | Inside Ensono
Start your digital transformation today.