How I make home working work for me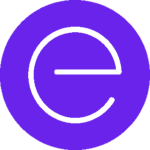 Not everyone can work from home. Many of my friends work in trades where they must be on site. I used to captain yachts, certainly not a job you can do from home.
I now work for Ensono who believe that work is a thing we do not a place we go, and we're given autonomy and the tools and technology to succeed wherever we may be. 
For those who are lucky enough to be able to work from home, here are some recommendations that work for me – in no particular order;
Get up and at it, have a morning routine to focus the mind. Run the day or the day will run you. It helps me get in the right mindset.
Make a plan. Set out the must-do activities for the day.
Use your usual commute time to catch up on those tasks that always get pushed to the back of the pile.
Flex time, if you can. I'm a morning person so I get up early, do a few hours before the family wake up. This is where my best work happens. I then get to enjoy breakfast with the family.

Break

s – take them! Helps to reset and energise the mind
Have a backup internet connection. That may just be mobile tethering, but test it works and you have enough data.
Doodle. Get a whiteboard or note pad. Draw, write and be creative.
Stand up when on the phone.
Exercise. I like to hit the road during lunch on my bike and I will often plan my day to allow for an extended ride. Be it working early or working late, make the day work for you.
Reflect. Working from home allows time to reflect and plan. Thinking is underrated.
Create a working space or area, and make sure your home is set up for you. Find a space, a desk, a room it doesn't matter, but have somewhere you call 'work' at home. I use my shed!
Explain to your loved ones what working from home means and why you need space and quiet to work. Especially if the schools are closed!
Collaboration – Use video, not just 1-2-1 but in group chat too. No one really cares what's in the background. If you're that fussed you can background blur in most apps.
Maintain good contact. Enjoy the flexibility but stay in contact with colleagues and the wider teams – Be social via IM or phone.
Make your environment your own. I listen to music all the time, I avoid the news and spoken word as I find it distracts. Although sometimes I let that go if the Tour de France is on (perhaps not this year).
Use mute!
Allocate time to focus, use DND on your instant message app, but not all the time! Be as available as much as you can or is needed.
Switch off. Be mindful that your home/work life can easily blend too much, so try to – maintain some level of separation. Have a start and end time for work with the relevant breaks.
Learn something new. There will be gaps in being busy and the time saved on commuting, so take the opportunity to learn something new, there are many free online courses Available
Make it work for you.
Above all else, figure out what you need to work at your best. Sometimes the answer is apparent, but other times, it will require a bit of experimentation or inspiration from colleagues who are in the same boat.
I believe the current situation will change the way organisations think about location strategies, offices, flexible working, commercials, contracts, technology and so much more.
Don't miss the latest from Ensono
Keep up with Ensono
Innovation never stops, and we support you at every stage. From infrastructure-as-a-service advances to upcoming webinars, explore our news here.
Blog Post | October 27, 2023 | Best practices
Blog Post | October 27, 2023 | Inside Ensono
Blog Post | September 21, 2023 | Best practices
Start your digital transformation today.