Ensono Listening Closely to Windy City CIOs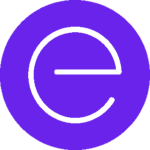 Having the luxury to learn from your clients and prospects is a very special thing. While based in the Chicagoland area, our clients have provided valuable insight into what their pain points are as well as where they feel a service provider can be of value to them.
In an effort to expand our education and understanding in the region and IT space, we partnered with AffinITy 4 U and performed a study that consisted of 13 Chicago area chief information officers who recently came up with strikingly similar wish lists for IT service providers. Representing companies in a variety of industries with sales ranging from $50 million to Fortune 100, the senior executives shared that they are looking for partners who can help them capitalize on technology that will help drive business goals while running IT operations efficiently and securely.
These are the key areas of concern for CIOs accompanied by links to in-depth insights from Ensono's thought leaders.
Big Data
Chicago CIOs are looking for providers with insight and experience optimizing Big Data and technology to help them innovate, transform and outperform the competition. Collecting and applying data about IT infrastructure usage and performance in real time can drive improved availability and reliability. Here are some recommendations for improving IT operations using performance enhancing data.
Disaster Recovery
CIOs are also seeking proven skills in security and disaster recovery/business continuity, positive company reputation and financial strength, and industry knowledge. Beyond outstanding technical know how and business acumen, these CIOs prioritize cultural fit and team chemistry, putting a high value on access to and stability of IT services staff and leadership. To achieve this goal, you'll need to sync up cultures and selecting the right service provider for your company.
Innovation
Social, mobile, analytics and cloud (SMAC) technologies; new advances such as the Internet of Things; virtual reality; and wearable technology are fast becoming the building blocks of new IT platforms. This fast-emerging future state only serves to underscore that as important as it is to run IT operations reliably and efficiently, clients expect their IT service providers to offer much more in a world of emerging digital business ecosystems.
Chicago CIOs expect their IT service providers to employ agile practices for speed to market, use the most current tools and know how to leverage evolving enterprise technology to their best advantage, but it's important that IT providers keep up to date in their operations. IT Service Providers: Practice What You Preach discusses this issue.
Security
With rampant cyber crime including ransomware, denial of service attacks and data breaches, Chicago CIOs report that security and data recovery/business continuity are top-of-mind concerns. They are not alone: As threats proliferate, 46 percent of CIOs are prioritizing security compared to 31 percent last year, according to CIO.com.
Enacting security best practices certainly is a major step in the right direction, but it isn't enough. Companies need to create a vulnerability management plan.
Don't miss the latest from Ensono
Keep up with Ensono
Innovation never stops, and we support you at every stage. From infrastructure-as-a-service advances to upcoming webinars, explore our news here.
Blog Post | October 27, 2023 | Best practices
Blog Post | October 27, 2023 | Inside Ensono
Blog Post | September 21, 2023 | Best practices
Start your digital transformation today.