Ensono Envision for the Insurance Industry | Increasing Visibility Improves Outcomes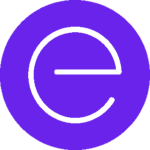 Ensono Envision powers insights for IT performance, optimization and innovation. Our award-winning hybrid service management insights platform and consulting offers both the single pane of glass that provides the broad visibility and deep insights insurers need to gain control of their diverse IT estate to spur transformation. It's a unique combination of people, processes and technology that gives insurers a single view of mainframe, infrastructure, private and public cloud and their applications. It blends industry-leading and Ensono toolsets, amplified by the latest in machine learning and an AI engine, leveraging hybrid IT best practices.
80% of enterprises are either completely blind or have gaps in monitoring their cloud environment
73% of IT leaders find it a challenge to find balance between business innovation and business excellence
61% of IT leaders cite optimizing cloud spend as their top priority
How does Ensono Envision help insurers?
The highly regulated and audited insurance industry faces unique challenges as they grapple with heightened customer expectations, an intensely competitive marketplace, and the pressure to digitize, automate and reinvent their entire business. The Ensono Envision portal allows your entire team to better manage risk, identify savings, evaluate performance and proactively address issues with its cadence of 24/7 continuous review and improvement insights. This helps your team see your hybrid IT environment in new and meaningful ways, helping you make decisions that can save significant time and money.
This allows insurers to better:
Protect and manage data and systems
Process massive amounts of data securely
Enable a frictionless customer experience
Monitor what matters: How Ensono Envision helps insurers in unexpected ways
Ensono Envision combines operations management, service management, governance, insights and optimization into a single powerful experience that supports your entire hybrid IT environment. Insurers can optimize costs continuously with this unified portal for spending visibility, and trends and insights to drive long-term optimization. Here are just a few examples of the many ways Ensono Envision adds value.
Cloud Usage: Finance directors like to tell us that anyone with a credit card can buy cloud capacity, and it drives them crazy. Without an aggregated, itemized view of every single cloud account under management and insight into that entire spend, insurers can spend millions on cloud capacity each month, without a clear understanding of where it all went. With Ensono Envision, not only can each cloud account can be monitored separately, but more importantly, they can be monitored and evaluated together, to see if their performance or cost can be further optimized. Ensono Envision's unique view into cloud usage and spend can be also helpful to any insurer undergoing a merger or acquisition, as cloud accounts can be monitored and still remain separate, until the decision is made to merge, eliminate or migrate workloads.
Mainframe Capacity: Because mainframe is a tightly orchestrated, prescriptive environment for insurers where capacity is carefully planned in advance, seeing unexpected capacity bursts can have myriad process and cost implications. For example, a P&C insurer might note a spike after a natural disaster, due to increased claims processing (which will also affect cloud capacity costs, as customers may submit millions claims on their mobile devices simultaneously). For an IT capacity manager, that's not unusual. However, for the vendor manager responsible for overseeing 3rd party software license capacity, not being alerted to that burst quickly can lead to expensive consequences for excess license fees later.
Proactive Service Management: Ensono Envision allows insurers to anticipate rather than react to most incidents. Level 3 managers can prioritize and triage incidents proactively across applications and infrastructure with Ensono Envision's location- and platform-agnostic access. This removes barriers by identifying gaps in monitoring and increases efficiency with monitoring tools that simplify reporting, reduce incidents by 95% and reduce resolution time.
Improved Security, Governance and Compliance: To stay ahead of new privacy and data security requirements, insurers need to take steps to navigate the increasingly complex regulatory landscape or face expensive fines and lawsuits. Insurers need to protect networks, applications, and data with visibility and precise, consistent security, compliance and governance controls across their entire IT estate, and stay current on the frameworks, regulatory and compliance issues that insurers face today. Ensono Envision helps improved security, governance and compliance with cross platform secure access, session recording, and incident logging.
Ensono is your relentless and objective ally
Ensono's mission to be your relentless ally isn't just a slogan; it's a promise of partnership throughout a client's entire IT journey. We believe that transformation is not a destination, but a process. As a hybrid IT services provider, we stand behind this promise by providing access to the Ensono Envision platform to every client— whether they want to utilize it themselves or have Ensono manage it for them.
Talk To An Ensono Insurance Expert
Ensono works with over 20 insurers worldwide, and has extensive experience helping highly regulated and audited insurers assess, monitor, modernize and optimize their hybrid IT to accelerate transformation and create a sustainable business advantage by implementing modernization and optimization strategies to help insurers lower operating costs immediately and reduce long-term capital expense.
For more information, view our guide and infographic.
Don't miss the latest from Ensono
Keep up with Ensono
Innovation never stops, and we support you at every stage. From infrastructure-as-a-service advances to upcoming webinars, explore our news here.
Blog Post | October 27, 2023 | Best practices
Blog Post | October 27, 2023 | Inside Ensono
Blog Post | September 21, 2023 | Best practices
Start your digital transformation today.