Ensono Engage 2019: the vision, the trends, the insights for 2020 plans and beyond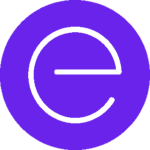 Ensono Engage was our inaugural event, for clients and partners and IT industry leaders, it was a packed schedule of insight and learning. The agenda boasted industry experts such as Alex Hilton, CEO of the Cloud Industry Forum, our client Marcus Murgatroyd, Head of IT Strategy and Planning at BAE systems, our partner Adrian Roberts, Director of Cloud Solutions Architecture at VMware, and Bryan Glick, editor in chief of Computer Weekly.
Being able to bring together a room full of industry insiders always provides great opportunity to take a step back and address the big issues our customers and partners face, to learn from one another and work together to produce great things. We need to be students of our industry. We need to be continuously seeking to learn. We need to remember to be current. And we need to apply that learning, that insight, that knowledge daily to help progress businesses.
But it's more than just business. By placing people at the heart of everything we do as an industry, even the small things we do as a collective of innovators and technology leaders will lead to better outcomes for consumers, for citizens, and for society.
Skills, diversity, business models and emerging tech
The discussions ranged from skills, diversity, and new business models, to the changing role of the CIO and how technology – infrastructure and software – are enabling and underpinning transformation in this complex and layered world. We got to hear first-hand what our partners and clients need from us, and we got to live by our value of being a relentless ally to our community.
During the panel discussion we heard a range of views from industry luminaries. The focus was not on technology but how technology is disrupting business models and the way we live.
"We're about as far into the digital revolution now as we were in the transport revolution of the late 18th century, when people used to walk in front of an automobile waving a red flag as a warning. The cultural, societal and business impact will become apparent when these 'emerging disruptive technologies' move from being emerging to commodities, just as we saw with the industrial revolution." Bryan Glick, editor in chief, Computer Weekly
We are at the forefront of unprecedented change. The emerging technology, from AI to IoT to 5G provides limitless potential for improving the world we live in. This also requires the industry to take an ethical approach to new and emerging technology.
The technology advances that have been made in the last ten years mean that companies need to disrupt or be disrupted.
"Pretty much every start up is cloud-first. It's an obvious set-up with no CAPEX, but this is still not the majority of businesses. However, look at the Fortune 500 list 50 years ago compared to today. Only 20 per cent of the businesses remain the same. It used to be that if you got onto the list you stayed there, but we are seeing massive change thanks to digital disruption. Models are changing and heritage organisations need to adapt." Alex Hilton, CEO, CIF
So how do our clients deal with this disruption?
It's important to start with a vision, to start with goals. Sean Roberts, General Manager, Public Cloud shared insights into how Ensono helps our clients successfully transform. The panel discussion replayed this sentiment, focusing on the importance and power of a vision.
"Give a developer a task and they will do it well, give them a vision and they will change your business." Adrian Roberts, VMware
As one of Ensono's principle consultant pointed out, visions can often seem like a mountain to climb, especially in large enterprise organisations.
"Visions can be scary, but they didn't expect to get there all in one go. They made small, incremental changes to take steps toward that vision every day. Lots of small changes makes an agile organisation." Simon Ratcliffe, principle consultant, Ensono
Ensono's vision for working with our partners and clients
We also shared Ensono's vision. Our focus is to continue to be a true partner to our clients, helping them as they transform their businesses. We will also continue to work with partners that help us deliver the best experience and results to our clients on their transformation journeys. The event was held following a record sales year and accelerated growth in public cloud. We need to stay true to the business approach that got us here, focus on core service delivery and to continue to push ourselves by listening, learning and delivering for both clients and partners. This also means staying current and keeping ahead of the trends and sharing this with our clients and partners. For example, we shared that by *2024, 50% of cloud service projects will include application development. We are making sure our vision includes these emerging requirements and opportunities so we can continue to provide the best for our community.
Additionally, Gartner has reported that 90% of businesses will maintain a hybrid infrastructure going forward, at least for the next five years. Whilst we have been busy holding public cloud discussions, we can't forget the importance of hybrid IT. And, as We've identified from our client community, there are two key questions that businesses are asking: how do I operate and optimise existing infrastructure more effectively? And how do I modernise and transform? The complexity – and the new way in the middle – is where we are having those conversations.
All in all, a fantastic day that delivers value beyond the event. Thank you to everyone that spent the time with us and we hope they will help our client and partners with their 2020 vision and beyond.
We believe events like this help everyone progress. By coming together, we can create, innovate and achieve incredible things together.
*Gartner's 'Magic Quadrant for Public Cloud Infrastructure Professional and Managed Services Worldwide.
Don't miss the latest from Ensono
Keep up with Ensono
Innovation never stops, and we support you at every stage. From infrastructure-as-a-service advances to upcoming webinars, explore our news here.
Blog Post | October 27, 2023 | Best practices
Blog Post | October 27, 2023 | Inside Ensono
Blog Post | September 21, 2023 | Best practices
Start your digital transformation today.