Ensono and VMware: A Compelling Partnership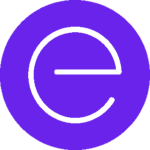 What defines a strong partnership?
To me strong partnership means working closely, collaboratively, and creatively with an individual or organization with complementary strengths to yours that results in mutual benefit. This could mean building solutions you could not do independently, sharing market insights and trends, or uncovering new opportunities for growth.
One of the reasons I joined Ensono is because they exemplify the values of partnership. Partnership with their clients, with their vendors, with their employees, and with their technology providers. To deliver the best outcomes for their clients they align closely with technology providers where they can build strong partnerships. Collaboration is essential to create new services that clients demand while optimizing and improving the ones we currently deliver. As the data center becomes increasingly hybrid, one of the most important technology partners at Ensono is VMware.
Hybrid Cloud in 2021
I spend a lot of time reading industry reports to stay up to date on relevant market trends. Having worked on data center infrastructure the past several years, Hybrid IT has become increasingly prevalent and important to the enterprise. Applications are migrating to the cloud more quickly than ever before and organizations look for partners that can help them take that journey.
It is no longer enough to place equipment in a data center or migrate all applications to the public cloud. Organizations have made it clear they are looking to put the right workloads, in the right place, at the right time.
Ensono recently conducted a survey on how and why organizations are using a hybrid cloud strategy to deliver transformation services to their businesses. Some of the key insights were:
-Organizations use an average of 2.6 public and 2.7 private clouds.
-92% have a multi-cloud strategy
-80% have a hybrid cloud strategy
88% of users with a private cloud expect to continue using it the next 5 years.
-The top challenges in cloud migration are:
Understanding application dependencies
Security and governance
Managing cloud spend
-The top migration risks are:
Missed deadlines
Unexpected costs
Unanticipated disruptions
This changing landscape makes it more important than ever to build capabilities and solutions that address challenges that are relevant and allows organizations to accomplish their goals. The partnership with VMware allows us to deliver the hybrid cloud solutions our clients need whether in the data center, private cloud, or public cloud.
If you want to learn more about workload placement in the hybrid cloud you can read additional insights HERE
Ensono, a VMware Cloud Verified Partner
I have always viewed partnership levels as more than just a badge or a checked box, they are validation of expertise. Being a VMware Cloud Verified Partner enables Ensono to delivery a truly hybrid transformative experience. This designation takes time and effort, requiring numerous hours of training from our teams to ensure we can deliver the full set of interoperable VMware Cloud infrastructure capabilities delivered as a service. We can then provide support for legacy to cloud-native to SaaS across private, public, and hybrid clouds because this is what our clients need.
The partnership between Ensono and VMware enables clients to:
Advance their digital transformation quickly: Get the best of private cloud without the need to build and manage it yourself. Grow your business without significant investment in data centers and expensive infrastructure, while protecting your mission-critical workloads.
Enhance security of mission-critical workloads: VMware's Software Defined Data Center accelerates your timeline by migrating rapidly and securely; Ensono Envision® gives you deep insights and visibility across platforms. Your data is protected with disaster recovery options and automated failover.
Manage their cloud spend: Expect predictable OpEx contract pricing and scalable capacity pricing. Ensono's shared, dedicated and remote hosting options will meet your specific workload and location needs plus service and hosting tiers to fit your requirements and budget.
Transform on their own timeline: Deploy apps when needed, with automated,
self-service tools. Self-service automation tools benefit your developers, helping them deploy new applications more rapidly. VMware helps you integrate seamlessly with containers, microservices, Kubernetes and more.
Regardless of the cloud environment our clients are looking for, our partnership with VMware means Ensono has the tools and capabilities to deliver it.
To learn more about the partnership between Ensono and VMware
Don't miss the latest from Ensono
Keep up with Ensono
Innovation never stops, and we support you at every stage. From infrastructure-as-a-service advances to upcoming webinars, explore our news here.
Blog Post | May 29, 2023 | Technology trends
Blog Post | May 26, 2023 | Technology trends
Blog Post | May 26, 2023 | Best practices
Start your digital transformation today.