Encouraging Service Catalog Adoption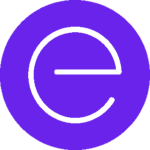 One of the challenges an IT organization faces after rolling out a service catalog implementation is ensuring the user base will adopt it. Simply putting the catalog in place will not guarantee success.
Implementation Challenges
Quite a few items have to fall in place in order for a service catalog implementation to be successfully adopted. Most importantly, the implementation has to be endorsed by the leadership team. Also, the rollout has to be managed by an effective and organized project management team. A team who can ensure that the rollout is staged and executed in a grouped methodology.
A project team must understand that the success of a service catalog implementation is more about transforming business processes and not just a cookie cutter IT. This will help the development team catch any unforeseen issues before the entire user base is introduced. Once a sound rollout plan is in place, the next challenge is encouraging the users to adopt the catalog for IT requests (where appropriate).
Next, marketing the catalog is a great way to inform the users and make them aware of the features and functionality available. For example, putting together instructional videos, FAQ sheets, and instructional documentation is a very effective way to educate and inform the user community and help them become familiar with the new capabilities.
Service Catalog Management
A service catalog manager will maintain the relationship with the user community. Service catalog education and experience can be managed and monitored more effectively with a designated manager. The business can utilize this role to provide necessary metrics to the executive team. Metrics such as adoptability, total user base, number of requests, and so on can be maintained to enable the business to make better decisions. This role can also ensure the user base is educated on the tool. Lastly, this role can help drive discussions regarding future service catalog functionality by providing details around user community feedback and new requirements.
Implementing an effective and successful service catalog can be an enormous challenge for any organization big or small. Success will rely on all project members working together to ensure the business is getting a tool that works, is easy to operate, and is understood. Most importantly, the processes by which users normally request IT services have to be modified to reflect the use of the catalog. If the user community can be effectively educated and the end-user relationship can be managed and maintained the chances of being successful in the long run will be greatly increased.
Don't miss the latest from Ensono
Keep up with Ensono
Innovation never stops, and we support you at every stage. From infrastructure-as-a-service advances to upcoming webinars, explore our news here.
Blog Post | September 21, 2023 | Best practices
Blog Post | September 21, 2023 | Best practices
Blog Post | July 10, 2023 | Inside Ensono
Start your digital transformation today.