Eliminating Disruption for a Healthcare Mainframe Legacy System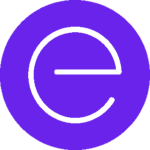 In a recent feature article on CIODive.com, I discussed Ensono's experience helping a major Midwest healthcare provider continue operations without disruption by maintaining their legacy mainframe computer systems.
The healthcare provider offered employees in its IT department early retirement and four out of five of them accepted it. Unfortunately, many of these IT employees were responsible for working on the company's mainframe platform. When they retired, the company no longer had the expertise on staff that was necessary to maintain its legacy mainframe infrastructure and faced a challenge most companies are – potentially crippling and costly effect on business operations and servicing customers due to an aging and diminishing workforce that's knowledgeable on mainframe.
Partnering with companies to provide them with the necessary expertise in managed infrastructure services not only keeps operations going today, but also assesses what other measures can be taken to help companies optimize their operations in the future. For this particular healthcare provider, Ensono completed a knowledge transfer within 45 days that enabled them to perform Remote Infrastructure Management. As a result, the company kept its mainframe infrastructure up and running while housing it onsite.
Companies that rely on legacy systems face these risks as well as security issues and the real possibility of not meeting customer demand. Mainframe environments become more diminished over time when investments aren't made in updating the technology, people and processes.
Read the full article here.
Don't miss the latest from Ensono
Keep up with Ensono
Innovation never stops, and we support you at every stage. From infrastructure-as-a-service advances to upcoming webinars, explore our news here.
Blog Post | October 27, 2023 | Best practices
Blog Post | October 27, 2023 | Inside Ensono
Blog Post | September 21, 2023 | Best practices
Start your digital transformation today.