Do You Want to be a Big Fish in a Small Pond or a Small Fish in a Big Pond?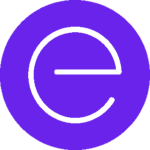 How many times have you asked or heard this question when discussing your IT sourcing strategy? While this cliché has been used in the context of IT Outsourcing since the Flock of Seagulls were a smash hit, it is just as valid today. Especially since IT Outsourcing continues to be adopted beyond the Fortune 1000 and into the mid-market.
To ensure that we are on the same page, let's establish what we mean by Big Pond and a Small Pond providers as it relates to the IT Outsourcing. The Big Pond provider is represented by the largest US, European, and Indian IT Outsourcing firms with annual revenues in the multiple billions and more than 50,000 employees located across the globe.
The Small Pond providers are not as easy to define. The Small Pond provider could be a regional IT services firm, a commodity hosting provider, a public cloud provider, or a mid-sized global ITO provider. For the sake of avoiding an apples to oranges comparison, let's assume that the Small Pond provider is represented by a mid-sized global ITO provider (aka "non-Tier-1")
Tier-1/Large Pond providers offer huge scale, significant purchasing power, global presence, industry specialization, and have tens of thousands of resources located in NA, EMEA, APAC, and LATAM. The brand promise features unlimited skills, resources, and multiple case studies for every industry. The Large Pond providers basically have an answer for any possible IT need you can imagine.
For years the Fortune 200 has relied on the Large Pond providers, probably because they need large ponds to swim around.
If the Fortune 200 are the big fish in a big pond, then who are the small fish? I suggest the answer is McGraw Hill Financial, who ranked exactly number 500 on the 2015 Fortune 500 list at $5.2 Billion in revenue. This would mean that companies that rank lower on the Fortune 500 list than McGraw Hill Financial and who are served by Big Pond providers are those that are the proverbial Small Fish in a Big Pond.
Non-Tier-1/Small Pond providers tend to position themselves as higher quality, more flexible, more agile, and more intimate than the Large Pond providers. Clients who are satisfied with the Small Pond providers say they are happy because they are treated as a higher priority, receive more attention, and have better access to the providers' executives … and when push comes to shove … the Small Pond providers tend to accommodate and "flex" when needed to address such events as a down economy, client budget constraints, and leadership changes.
Let's further place the Small Fish in a Big Pond scenario in the context of the "As-a-Service" economy of 2015-2016. The digitization of business is increasing the need for companies to invest in new technologies to support customer facing mobile apps, to migrate back-office applications to the cloud, and to leverage data in new ways to create new revenue opportunities.
The Big Pond providers will make a case that their investment in R&D and new product offerings make them a good choice for a Small Fish because can they provide the Small Fish access to capabilities that they themselves and the Small Pond providers simply don't have.
The question to the Small Fish companies who have been invested in the Big Pond providers is … are you actually procuring those product offerings from the Big Pond providers?
Consider this … the way in which services are being delivered is changing drastically forever. From an IT perspective, Infrastructure is becoming more of a commodity while client-facing applications are shifting back once again to custom (as seen with mobile and analytics applications).
With the drastic change to Social Media, Mobile, Analytics, and Cloud, it is becoming increasingly more difficult for the Big Pond Providers to deliver best-of-breed solutions that satisfy all of these demands, therefore, logic would point you back in the direction towards a multi-provider IT sourcing strategy. To compete in an as-a-service economy means you have to acquire and retain customers through social media, service your customers through mobile applications, create new insight through new database technologies, and offload your back-office applications to the cloud. Which Big Provider can do all of that for you and do it well?
Now is the time to consider the Small Pond Provider in a multi-sourced strategy.
The Small Pond Provider will help you achieve your goals in the as-a-service economy for the following key reasons:
So you can focus. Small Pond providers are very good at doing what they do best and are less occupied with trying to expand their services across all towers.
The integration and management across vendors is easier than ever through cloud-based tools such as ServiceNow and most Small Pond providers have gained the necessary technical and process experience to enable the integration to work.
Many Small Pond providers have mature and reliable services just like the Big Pond providers do, they just don't have as many clients and don't sponsor PGA tournaments.
Small Pond Providers really are more flexible and agile because, well … they are small! Yeah, flexibility and agility is also a cliché, but it probably is the single most important characteristic you should look for in a provider in an as-a-service economy.
Don't miss the latest from Ensono
Keep up with Ensono
Innovation never stops, and we support you at every stage. From infrastructure-as-a-service advances to upcoming webinars, explore our news here.
Blog Post | June 2, 2023 | Technology trends
Blog Post | May 29, 2023 | Technology trends
Blog Post | May 26, 2023 | Technology trends
Start your digital transformation today.