The Changing Shape of the Cloud and Next-gen MSPs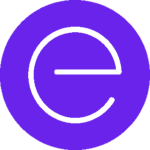 It's happened: the cloud has reached critical mass.
92% of enterprises have adopted the public cloud, according to RightScale's new State of the Cloud report. 81% of respondents said they now have a multi-cloud strategy.
In this new reality, CIOs and their C-suite colleagues are looking in two different directions:
The exciting opportunities the evolving cloud offers
The added risks of the public cloud, especially in environment sprawl and runaway costs
451 Research shows that many organizations are concluding that they need help to maximize their investment in the cloud – for right now and for the increasingly complex multi-cloud future.
For Managed Services Providers (MSPs), this means their work has been cut out for them: to help enterprises reach their full potential in the new and evolving cloud while keeping their IT infrastructure and business applications secure and compliant.
Their job, in short, is to help clients have their cloud cake and eat it too.
Driving business agility through Cloud and DevOps
Secure and optimized infrastructures are now table stakes. Agility is becoming the competitive differentiator. The next-generation of MSPs understand that they're solving for more than IT or digital transformation. Business transformation is what cloud technologies ultimately deliver, and the key change agent is agility – in product development and testing, in business processes and in speed to market.
A next-gen MSP creates rocket fuel for clients from synergy between cloud and DevOps. Deploying applications through an automated CI/CD pipeline in an infinitely scalable and highly available environment, enterprises can now release product continuously and realize the business value of their innovations at a faster pace.
Fulfilling the promise of cloud by adopting the full stack
Cloud provides unprecedented possibilities for innovation. To fully leverage cloud, expertise and experience are needed to integrate various services and capabilities for a comprehensive solution. Furthermore, as AWS, Azure and Google Cloud Platform release hundreds of new services and features each year, MSPs need to evolve and serve as an adjunct R&D department. They take care to absorb, analyze, test, and harden new features and then deploy them for enterprises via a central automation platform, so the enterprise development team can focus on building applications and products without being distracted by operational needs.
Cloud providers further accelerate the pace of innovation by investing heavily in PaaS offerings and cloud-native services, such as function as a service, managed container services, and platforms for IoT, data analytics, machine learning and AI. A good MSP provides what you need now. An advanced MSP is scouting the future, and is not afraid of suggesting new and different solutions for your challenges when they know they are the right, future-proof solutions for you.
Navigating the journey from cloud-enabled to cloud-native
There's no substitute for experience, integrity and the confidence to dissent when necessary. MSPs offer deep and specialized knowledge, but they also offer a healthy dose of objectivity. As a trusted partner, the right MSP starts by asking the right questions – What are your challenges, business objectives and strategic goals? What does success look like in 1 year, 3 years and 5 years? Without the upfront endeavor for an honest assessment, enterprises will not be able to leverage cloud investment to the fullest.
The right MSP also meets you where you are and helps develop a roadmap for where you want to go – designing and implementing solutions and processes that integrate with existing environments and frameworks, to drive immediate return on investments and plan for ongoing, incremental innovation.
Looking to ignite your own critical mass with a robust multi-cloud strategy? If you're thinking ahead, you're halfway there. Identify and partner with the right MSP who'll help you evolve via the best path forward, from being cloud-enabled to becoming cloud-native.
Don't miss the latest from Ensono
Keep up with Ensono
Innovation never stops, and we support you at every stage. From infrastructure-as-a-service advances to upcoming webinars, explore our news here.
Blog Post | September 21, 2023 | Best practices
Blog Post | September 21, 2023 | Best practices
Blog Post | July 10, 2023 | Inside Ensono
Start your digital transformation today.