The Art of the Close: How We Turned a Monthly Finance Headache Into a Million Dollar Savings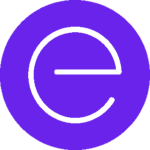 Closing the books at month's end is never an easy or fast task. Manually reviewing balance sheets can take a company weeks to get its finances in order. Recently, Ensono scrapped its on-site applications and manual processes, automating its monthly closing by moving to cloud-based Workday Financial Management.
In an article on SearchFinancialApplications.TechTarget.com, I discuss Ensono's partnership with Workday Financial Management and how automating monthly closing processes and eliminating manual tasks can cut book closing times in half and save companies millions
Don't miss the latest from Ensono
Keep up with Ensono
Innovation never stops, and we support you at every stage. From infrastructure-as-a-service advances to upcoming webinars, explore our news here.
Blog Post | October 27, 2023 | Best practices
Blog Post | October 27, 2023 | Inside Ensono
Blog Post | September 21, 2023 | Best practices
Start your digital transformation today.