Transform Citrix on Azure into an Optimal Hybrid Cloud Solution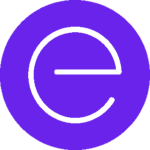 Citrix is used by workers in countless industries to be more productive and effective from their virtual desktops. Many organisations turn to Citrix to connect an agile workforce with their apps and information from anywhere.
However, these IT departments may be missing out on the benefits that come from virtualised applications or desktops hosted in the public cloud, managed with Citrix Cloud. They may still think it's more secure and cost-effective to keep Citrix on-premise, and that the cloud isn't capable of instantaneously delivering larger, more demanding apps to virtual desktops.
In fact, Citrix is a prime candidate to take advantage of the opportunities afforded by the hybrid cloud—without giving up control or security. For this blog, I will address how Azure in particular works well as a cloud solution for virtualisation workloads that deploy Windows 10 desktops and Windows apps. Let's take a look at some of the prime reasons why Citrix on Azure can be the optimal hybrid cloud solution for your organisation.
Reduce Citrix administration costs
As with any enterprise-wide technology, Citrix takes time and resources to operate across organisations of any size. By utilising Citrix Cloud, your IT team doesn't need to maintain your environments and ensure capacity as your workforce—and their virtualisation needs—grow. If for some reason those needs lessen, you won't be stuck with more capacity than you need.
You can reduce Citrix administration costs through the public cloud. Maintaining Azure is Microsoft's responsibility, and not that of your IT team, freeing up those resources to be allocated elsewhere. In addition, you only pay for what you need, so as your needs for virtualisation scale up and down, so does your cloud bill.
Simplify your infrastructure
At the same time, moving Citrix to the cloud allows you to simplify your infrastructure. This could be a good opportunity to reevaluate your environments, what is running on them, and where data is stored, and optimise your capabilities for cost-efficiency.
Citrix on Azure is an easy win as a technology that clearly benefits from the opportunities afforded by the cloud (i.e., scalability and paying only for what you use). You can move Citrix apps and virtual workstations to the cloud without rewriting mountains of code or creating more work for IT teams that are already stretched thin.
Deliver powerful apps
Of course, the aforementioned cost and infrastructure benefits don't mean anything if Citrix is unable to seamlessly deliver apps and virtual desktops from the cloud. Users want their workstations at any time, on any device—can the cloud deliver?
In a word: yes. The Azure Marketplace offers tools built specifically to help organisations provide users secure access to Windows 10 digital workspaces without sacrificing speed, security, or control. Citrix can even deliver graphic-intensive applications with Windows 10 and Azure to Mac, Android, Windows, and Linux devices.
When moving Citrix to the public cloud as part of your organisation's digital transformation, you don't have to compromise on management or the end-user experience. Citrix on Azure can help you realise the benefits of the cloud while enabling your workforce to be more productive at their virtual workstations, making for the optimal hybrid cloud solution for your organisation.
Subscribe to our blog for more public cloud insights that will transform your organization.
Don't miss the latest from Ensono
Keep up with Ensono
Innovation never stops, and we support you at every stage. From infrastructure-as-a-service advances to upcoming webinars, explore our news here.
Blog Post | May 29, 2023 | Technology trends
Blog Post | May 26, 2023 | Technology trends
Blog Post | May 26, 2023 | Best practices
Start your digital transformation today.