CICS Is Not What It Used To Be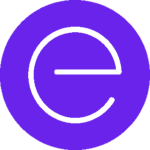 IBM's CICS has been around for a very long time. What started as simple transaction processing by a user in front of a green screen has evolved over the years and despite the many changes in technology, CICS has managed to stay relevant. To understand today's CICS world, I sat down with Steve Bernard, Ensono's Leader of the CICS, Websphere MQ and Mainframe Network team for his insights.
Tell us about your team.
The CICS / Websphere MQ and Network teams consist of seasoned Systems Programmers with many years of aggregate industry experience. These teams do an exemplary job maintaining over 1,200 instances of software spread across 100+ operating environments for dozens of Ensono clients. Most support is related to mainframe but a growing segment is for distributed systems that interface with the mainframe. In addition, both teams perform on-call support 24×7 as well as participate in disaster recovery testing and various client projects. One of our key differentiators is to make the time for continuing education to stay abreast of changes to trends and technologies within the IT industry.
What products / areas do CICS and MQSeries Systems Programmers support?
The CICS / Websphere MQ team supports IBM and vendor software related to CICS Transaction Server, Gateways and Websphere MQ on both the mainframe and distributed platforms, as well as support for all related tools and interfaces. Additionally, we assist clients with architecting, monitoring and debugging application systems, and participate in client testing for new applications and upgrades in the clients' distributed and IBM i environments.
What are the latest trends you're seeing related to CICS and Websphere MQ?
The latest hot trend we see is the emergence of mobile computing and more specifically, mainframe application availability on the myriad of hand-held devices such as tablets, smart phones and similar E-devices. Also, over time, more and more of our legacy mainframe clients are modernizing to include web services in their applications. We make it our practice to understand what is needed to implement these technologies and provide the infrastructure to enable client applications to leverage them.
What is your team doing to meet your client's needs or to enhance management of these environments?
In addition to common monitoring tools across environments, we follow a software maintenance strategy that includes staying up to date via various blogs and distributions so that we can get tuned in to the early announcements of problems or product enhancements by our vendors. This increases our ability to steer clients in the right technical direction and head off potential problems they may not yet have encountered.
What is one thing that you and your team do that provides "world class" service to your clients?
Collaboration is rampant on the team and achieved partly by including the team distribution in most emails so anyone can jump in to offer their thoughts. We also maintain an Upcoming Activity list to document pending activities for the team along with key events by other teams, client downtimes and more. This list is distributed twice weekly to each team member to show their specific subset of scheduled activities along with general items for team awareness.
Don't miss the latest from Ensono
Keep up with Ensono
Innovation never stops, and we support you at every stage. From infrastructure-as-a-service advances to upcoming webinars, explore our news here.
Blog Post | May 26, 2023 | Technology trends
Blog Post | May 26, 2023 | Best practices
Blog Post | May 26, 2023 | Technology trends
Start your digital transformation today.