Prioritizing Customer Input, the Ensono Way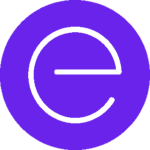 Having clients willing to pay you for a product or service is a fantastic privilege and one that should never be taken for granted. As we build our new Ensono brand on the foundation of a decades-old company, we want to keep earning that privilege by creating a reputation for unparalleled customer service and collaboration.
Since launching our 47-year-old startup in January, we've wanted to assure our clients that we are constantly listening to them and then acting—quickly—on the input they give us. So we've put in place programs where our customers can tell us what they think about us and what they want from us.
Customer feedback throughout the service cycle
Two of these initiatives are our newly established Client Advisory Board, which met for the first time a few weeks ago, and our Voice of the Client survey, conducted in January and February. The survey, whose results we'll share in a future post, gives us insight into how we are doing. The advisory board, on the other hand, provides vital guidance and perspectives at the front-end, as we develop new products and services.
Our goal as a company is to enable the IT transformation of complex businesses, and our advisory board is helping ensure we develop a strategic roadmap and offerings with the right tools, capabilities and services to drive these types of change efforts. For the advisory board members, they have a new way to influence our products and services so we can better support their business and IT innovation and growth objectives.
Putting customer input into action
The board, made up of IT leaders from 10 clients, met in April for a two-day kickoff meeting, where they gave us valuable feedback about a public cloud service we later announced at AWS in Chicago. For one, they reinforced the need for cloud to operate seamlessly in a hybrid environment with other IT infrastructure.
At the board's prompting, we will also be bolstering our Solution Architecture group, which is a free Ensono service that designs solutions for clients as they move applications to us. We will also focus on our Consulting and Advisory Services, which has developed capabilities to execute complex assessments and transformations of client environments. Both of these moves address a lack of available skills for our clients to tap in their workforce and elsewhere in the marketplace.
Invaluable collaboration
I am extremely thankful to our board participants. They have agreed to serve a two-year term, with annual two-day sessions and quarterly conference calls.
It is quite a luxury for a service provider to have an active board to help guide strategy, and we will never take that for granted. Through the advisory board and our other efforts, we are committed to truly listening and then making any adjustments necessary to product and services strategy or day-to-day operations so we stay relevant to our clients.
Don't miss the latest from Ensono
Keep up with Ensono
Innovation never stops, and we support you at every stage. From infrastructure-as-a-service advances to upcoming webinars, explore our news here.
Blog Post | October 27, 2023 | Best practices
Blog Post | October 27, 2023 | Inside Ensono
Blog Post | September 21, 2023 | Best practices
Start your digital transformation today.