Bridging the Talent Gap: Confessions of a Millennial Mainframer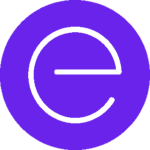 There has been a lot said about the mainframe talent drain. As Baby Boomers reach retirement age, mainframers with decades of experience are headed out the door— and CIOs are wondering if they will be able to find the new mainframe talent they need in the workforce.
I feel like I'm something of a unique specimen: the first of a new generation of millennial mainframers.
To be honest, I wasn't sure about mainframe as a career. I started on a completely different path. I had an associate degree in computer aided drafting and design, and I was going for more of an architecture/engineering approach.
I took an assembly class at Northern Illinois University, which was one of the more notoriously difficult courses, and I ended up really enjoying it. Being able to have that ground-level view of computers drew me to mainframe, and I wound up getting my Bachelors in Computer Science.
A Blank Slate Is Not a Bad Thing
Obviously, I came to Ensono with a blank slate. But my perspective was that I was coming in and inheriting a system from these veteran mainframers who had all this experience I could learn from.
There's always been this stigma about Millennials that we don't know how to work in an office environment. But, I feel that a lot of my non-technical skills has helped dispel that. Being personable and knowing how to communicate well has really helped. I'm able to diagnose issues and articulate what the problem is.
I think it helps that my schooling was well rounded. A lot of computer science seems to go on the logic that if you understand one language well, you have a general idea of how other languages are supposed to be written. So, I've never had a problem debugging code.
I've had some additional formal training from IBM, but a lot of it I've learned from hands-on work with the system. I feel very comfortable with Rex and JCL and product installations. I had a promotion recently that brought me out of the support side of things and into the operating side. That's a bit more responsibility and it requires more of a calculated approach to installs.
The Path Ahead
My advice to other Millennials is that mainframe is definitely a solid career to go into. Especially if they're already interested in computer science. The reality is that mainframe isn't going away. Especially for banks, insurance companies and healthcare organizations, you just can't match that sheer amount of transaction handling and optimization with a distributed system. By the time distributed catches up, mainframe will have developed even further.
I think the key for a Millennial coming in is to understand that the people working above you have 15 to 20 years on you in mainframe. They have a lot of knowledge that'll make your life easier.
Before the Bubble Pops
Ensono was at the IBM Edge conference recently, and I spoke on the challenges of finding new mainframe talent. Afterward, we were talking with someone who thought that maybe we were overselling the problem. We were able to show him how this is actually going to be a pretty big deal.
More jobs are opening up in the mainframe industry. In fact, the number of mainframe jobs is expected to triple over the next 10 years. If enterprises don't start building millennial talent now, they'll have to build it after their legacy people have walked out the door. Then, the new people will be thrown to the wolves without any guidance. Forward-thinking CIOs will get Millennials in now so they can get the guidance and knowledge from the experienced guys.
Don't miss the latest from Ensono
Keep up with Ensono
Innovation never stops, and we support you at every stage. From infrastructure-as-a-service advances to upcoming webinars, explore our news here.
Blog Post | June 2, 2023 | Technology trends
Blog Post | May 29, 2023 | Technology trends
Blog Post | May 26, 2023 | Technology trends
Start your digital transformation today.