Saved by the Backup: Disaster Recovery with Veritas NetBackup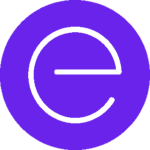 One of Ensono's digital communications clients recently wanted to simplify its complex tape backup process and speed up its slow disaster recovery (DR) processes. As an extension of the client's IT department, Ensono decided Veritas NetBackup Appliances would be a great fit for the client.
Switching from Tape to Virtual Backup
The tape-based backup process was both complicated and expensive for the client. Ensono identified a more streamlined and cost-effective approach if the client switched to Veritas NetBackup Appliances. Using deduplication, the transition from tape to virtual backup has reduced backup time by 85%, minimizing the impact to the client's applications. By being on disk instead of tape, Ensono was able to reduce recovery time to minutes, instead of recalling tapes from off-site.
More than 60 NetBackup Appliances containing all necessary components for backup now protect 1.4 petabytes of customer data at Ensono. The digital communications client is now experiencing a 99% backup success rate, compared to their previous 82% backup success rate.
"We've used Veritas NetBackup [for our clients] for a decade because it's always been an industry leader, and it's quick to adapt to new technologies as they come out,"
– Rob Thelen, Ensono Manager, Data Protection Engineering
Speeding Up Disaster Recovery
As a Disaster Recovery option, one NetBackup appliance replicates to its counterpart in another Ensono data center to improve RTO time from 48 to 24 hours as a lower cost DR solution. The reliability for recovery is also greatly improved in the event of a true disaster. Can you really ship tapes to the remote data center when a disaster happens?
In Phase Two, the aforementioned client is looking to have long-term, compliance-based backups kept out on AWS S3 and go truly tapeless. Ensono can do this with the NetBackup appliance integration with AWS S3 already built in.
Transform your backup and DR processes with Ensono – Download the full report here.
Don't miss the latest from Ensono
Keep up with Ensono
Innovation never stops, and we support you at every stage. From infrastructure-as-a-service advances to upcoming webinars, explore our news here.
Blog Post | October 27, 2023 | Best practices
Blog Post | October 27, 2023 | Inside Ensono
Blog Post | September 21, 2023 | Best practices
Start your digital transformation today.