Viva Las Vegas! Join Us at AWS re:Invent '16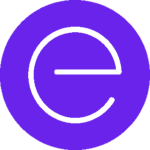 AWS re:Invent is sold out — and we couldn't be happier.
Ensono is a proud AWS Advanced Partner, and we're thrilled with the idea of so many AWS users coming together in Las Vegas later this month. We'll be hosting Wednesday night's pub crawl at Sushisamba, and hope you'll stop by.
We got onboard early with Amazon. Instead of seeing AWS as a threat, as some did, Ensono saw a great opportunity — and a powerful platform for hyper-scaling. Currently, we have more than 300 AWS-accredited associates and are one of only 80 MSPs globally that have passed AWS's grueling third-party audit process to become a designated Managed Service Provider.
What Does an AWS Partner Do?
As an AWS Managed Service Provider, Ensono provides business value through flexible commercial terms, expertise in designing cloud infrastructure, application migration and optimizing the environment. What we're finding is that customers are looking for AWS partners like Ensono to help them unlock agility and innovation in their business.
In fact, we've developed our own AWS "Center of Excellence" within Ensono. This dedicated team focuses solely on designing, implementing and operating AWS environments. Amazon recommends this level of commitment from its MSP partners, but very few actually attain it.
A New Day for Hybrid IT
This AWS theme of reinvention has particular resonance with us. Ensono's service offering roadmap is focused on marrying our decades of mainframe and infrastructure experience with new cloud capabilities — "the ultimate in hybrid IT," if you will.
We understand that many enterprises are not ready to retire their on-premise data centers just yet. What they do want is to be able to use those data centers effectively and securely with AWS.
We have 5 years of application management experience on AWS, managing infrastructure so that apps are available and ready for businesses to utilize. We also just launched our SAP on AWS managed service at the AWS Enterprise Summit in London. This service enables enterprise organizations to leverage cost and capacity optimization by delivering SAP on the AWS platform — whether it's in a production or non-production environment, or simply enhancing existing disaster recovery capabilities.
No Sales Pitch – Just Insight
There's a lot to talk about, and we hope you'll stop by the Ensono booth (#2538) at re:Invent 2016. We promise — no sales pitch. Just insights into some of the hybrid solutions that are helping our clients operate their IT infrastructure for today, and optimize it for tomorrow.
We'll also be sponsoring Wednesday night's pub crawl to Sushisamba. It's a unique, Carnival-inspired spot that was the highest attended venue at last year's event. We're expecting it to be a great time. So, come raise a glass and meet the Ensono team!
Don't miss the latest from Ensono
Keep up with Ensono
Innovation never stops, and we support you at every stage. From infrastructure-as-a-service advances to upcoming webinars, explore our news here.
Blog Post | October 27, 2023 | Best practices
Blog Post | October 27, 2023 | Inside Ensono
Blog Post | September 21, 2023 | Best practices
Start your digital transformation today.