Agile Transformation | Leaving Old Command and Control Behind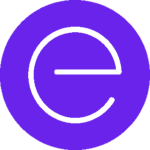 In my last blog I made this statement: "Old command and control structures and thought processes are in fact anti-patterns to these new organizational models. It is critical that the serious minded agile leader equip themselves for the transformation."
Let's pretend it's a new year, full of new beginnings and untold promise, and you find yourself facing a business agility transformation in which your organization will be participating. You're conversationally aware of some concepts of agile from interacting with teams who proclaim to be agile, but you're a Director/VP/C-level and are quite unsure of your role since you won't be a Product Owner, Scrum Master, or Team Member. So, what do you do?
Here, I offer questions to ask yourself to help you succeed while your business undergoes agile transformation.
Adapting to agile outside the scrum team
You will likely be given boilerplate text and speeches about self-forming, self-healing, self-assigning, opt-in, open space model teams. To start, let's peel back any apprehension about the word agile itself and look at the likely organizational impacts your initiative will have.
Pay attention to those descriptions of new team organization and functions, and evaluate just how crazy it sounds based on how your teams operate today.
Take a personal inventory:
What sounds scary to me personally about this?
What am I willing to risk to be successful?
What mental blocks do I have to giving up control yet retaining accountability?
Is my department really a "cult of personality" built around me?
Don't brush past these questions as they are the starting point for some introspection that will reveal your own preparedness for the journey ahead – likely a transition from giving orders and answers to setting direction and creating an environment where teams flourish in the pursuit of outcomes.
Read a book – Turn the Ship Around! by David Marquet (while I had been previously exposed to the book and a few of its ideas, I did myself a large disservice by not committing to reading it until 2017. The personal inventory questions I suggest come from this book.) While not a book about agile, it is a treatise on driving decisions, control, and accountability down into the organization where it is ultimately most effective.
Consider the CAL1/2 curriculum for yourself and peers (and maybe your boss). Some great insight from a friend who has been through the coursework and how it changed him:
"I would have to say that after taking the class I have come to realize that practices are important, but without the mindset, they will not get you the benefit you want. Mindset is the key to getting to true agility. The importance of culture is larger than what I gave it credit for. In order to change culture, it starts with me. I have to impact the culture wherever I can. This is where I have changed my behavior since the class."-Randall England, CAL 1, CSP, CSM, Sr. Scrum Master
Assessing the improvements
Along the way, these are some useful questions to continually ask yourself to assess how you're adapting to the agile transformation:
Is my own fortitude/commitment limiting the startup or turnaround?
Am I asking questions to make sure I understand, versus asking questions to make sure my team understands?
Do I recognize when I jump in to answer/command rather than let the team chew on it? How can I do less of that?
Is my team routinely vocalizing their concerns and uncertainties and then relentlessly pursing clarity?
Finally, an effective business agility transformation starts at the C-suite, but it can also be undermined from the onset from on high. Become a true supporter and learner in the adventure and advocate for the process among your peers and superiors.
Don't miss the latest from Ensono
Keep up with Ensono
Innovation never stops, and we support you at every stage. From infrastructure-as-a-service advances to upcoming webinars, explore our news here.
Blog Post | October 27, 2023 | Best practices
Blog Post | October 27, 2023 | Inside Ensono
Blog Post | September 21, 2023 | Best practices
Start your digital transformation today.