4 Tips for Driving Digital Transformation With IT Advisory and Consulting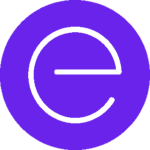 Key Takeaways
The pace of business and a lack of internal communication impede effective IT growth and force long-term costs.
IT advisory and consulting services provide external expertise so IT teams can understand their current state and develop strategies to innovate and reduce costs.
Levels of partnership vary from CIO advisory and IT Asset Inventory Management to intermediate and advanced options like Application Dependency Mapping and Target State Design and Migration Planning. The right service for your business can provide a clear, custom path to digital transformation.
With decades of experience and senior-level expertise, Ensono advisory and consulting services can help you navigate beyond technology, process, ROI, and organizational roadblocks.
The IT world moves fast. While racing to keep pace with rapidly evolving technology and changing business goals, IT teams often struggle to drive high-level innovation and optimize costs. IT advisory and consulting services provide teams the boost they need to understand and future-proof their IT environments.
With years of expertise and extensive knowledge of emerging technology, IT advisors and consultants drive innovation by assessing current states and mapping digital transformation strategies. Outsourced IT experts can create a custom plan for your team, enabling effective and cost-efficient modernization.
With services that range from CIO advisory to advanced migration planning, you can choose the right IT expertise for your team's initiatives, however complex your IT environment is.
A strategic IT partner helps your team understand your current state while planning for the future. But before you take advantage of IT outsourcing, it's crucial to understand the various scopes of consulting and advisory services and identify the right strategic IT partner.
Navigating Digital Transformation Roadblocks
From highly complex IT environments to a lack of support in the organization, challenges stand between your team and your ability to provide modern, cost-effective IT services for your business.
Your team might have to handle a complex IT environment in which you juggle emerging technology, countless vendors and acquisitions. System upkeep means you can lose focus on understanding the opportunities for your current state.
The challenge to innovate also extends beyond the burden of day-to-day maintenance. Even the most highly skilled teams can have gaps in knowledge about their current state that can only be filled by someone with an external perspective.
And once you're aware of the changes your team needs to implement, you may still struggle to secure buy-in to the idea that updated systems are worth the upfront costs — without the right information, business leaders can take an "If it isn't broken, don't fix it" approach to modernization. As a result, your team might take a passive approach to upgrades, stepping in only when system failures have already incurred additional costs.
Eventually, difficulties navigating your complex IT environment and identifying legacy modernization opportunities can lead to technology debt and long-term operational costs. However, the right IT advisory and consulting services can provide the support you need to create a more flexible, resilient IT environment.
Tips for Using Advisory and Consulting to Manage Your Team's Digital Transformation Challenges
Your team shouldn't have to navigate the complexities of digital transformation alone. By taking advantage of advisory and consulting services, you gain the high-level insights you need to understand and plan for the future state of your IT environment.
To drive effective digital transformation and modernize IT for your organization, use advisory and consulting services to:
Understand Opportunities for Your Current State: An IT advisor or consultant with experience delivering real-world results can deliver in-depth insight into your current state. With deep expertise and high-level perspective, advisors and consultants provide the knowledge your team needs to achieve a thorough understanding of your systems.
Lead Informed Strategy: Fueled by a deep understanding of your environment, an IT advisory or consultant can map a digital transformation plan with the right scope for your team.
Reduce Costs: Advisors and consultants identify which data and applications should be prioritized for consolidation and transformation while optimizing spending for your current state. The result is that you can reduce short- and long-term technology expenses for your business and fully understand the TCO of your environment.
Advocate for IT Initiatives: IT consultants and advisors act as an intermediary between your server room and the boardroom. As department advocates, they can present convincing digital transformation recommendations to C-suite leaders. This means you can position your IT environment to drive growth and help your business stay competitive.
With IT advisors and consultants to help you understand your current state and provide migration strategies, you can simplify digital transformation, optimize costs, and gain organizational recognition.
Determining the Scope of Your IT Advisory and Consulting Services
With advisory and consulting services you can eliminate the legacy systems, knowledge gaps and siloed environments that hold your team back. But meeting your team's unique needs requires identifying the right scope of advisory and consulting services.
Tiered service levels from IT experts like Ensono include:
With these advisory and consulting services, you can form a better idea of your current state, create a clear plan for digital transformation or improve internal communication. The right service level for your team — and an expert IT partner — provide the flexibility you need to deeply understand the current state of your IT environment while planning for the future.
Choosing Ensono as Your Trusted IT Partner
Planning for the future of your IT department and technology environment with an advisor or consultant enables you to optimize your current state without deprioritizing future innovations. With Ensono as your strategic partner, you can eliminate the systems and siloes that hold your team back
Ensono's senior advisors and consultants implement the right blend of emerging technology for your business. Our Advisory and Consulting services allow you to optimize your IT performance alongside advisors with expertise in cloud, governance, operations, security and more. Whether CIO Advisory, IT Asset Inventory Management, Application Dependency Mapping or Target State Design and Migration Planning work for you, Ensono guides you through complex digital transformation.
While your IT team supports the everyday functions of your business, give them the boost they need to keep pace with evolving technology. With Ensono's expertise, you can quickly achieve operational maturity while reducing costs.
Looking for a strategic IT partner? Contact Ensono to learn more about our advisory or consultant services.
Don't miss the latest from Ensono
Keep up with Ensono
Innovation never stops, and we support you at every stage. From infrastructure-as-a-service advances to upcoming webinars, explore our news here.
Blog Post | May 26, 2023 | Technology trends
Blog Post | May 26, 2023 | Best practices
Blog Post | May 26, 2023 | Technology trends
Start your digital transformation today.