4 Things to Consider When Using a Service to Provide Customer Support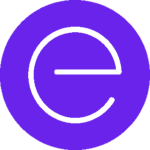 Do your users or customers access your systems on evenings and weekends? Do they ever encounter problems? If they do, can they get help, real-time, when they need it, during "off-hours? Would your customers and users feel better about your services if they could get help whenever they needed help?
You might be able to address their needs via self-service options for "simple" fixes like user access. Or, you might be able to give them access to a knowledgebase (or FAQ documents) to address their most common issues. But often there is no better way to help a frustrated user or customer than to provide a live person to assist them.
If you are thinking about using a service to provide customer support, when your users or customers must talk with someone live, there are a number of factors you should consider:
Should the call be handled on-shore, or is the use of an offshore resource an option?
What kind of reporting will you want for off-hours calls? How does that compare to your "prime-hours" reports?
Will you set targets for resolution of problems? Will those vary by type of problem?
Are you willing to pay a fixed fee for off hours support for off-hours coverage – or would you like to pay strictly by the call?
As you consider the above, also be sure to balance the productivity gains among your users or sales or customer satisfaction improvement against the cost of off-hours customer support as you determine if there is cost justification for this investment. At the end of the day, customer satisfaction is key.
Don't miss the latest from Ensono
Keep up with Ensono
Innovation never stops, and we support you at every stage. From infrastructure-as-a-service advances to upcoming webinars, explore our news here.
Blog Post | May 29, 2023 | Technology trends
Blog Post | May 26, 2023 | Technology trends
Blog Post | May 26, 2023 | Best practices
Start your digital transformation today.